The peak skiing season in Kamchatka is late February through late April. During this time, tourists can choose among several ski resorts with developed infrastructure. Extreme sports enthusiasts can find something to do even in the off-season because some volcanoes have snow on their slopes nearly all year round. For instance, freeriders snowboard and ski non-stop on the Vilyuchinsky Volcano.
Krasnaya Sopka is the best-known local ski resort located within the Territory's capital city. It features three pistes, two lifts and equipment rentals, and experienced instructors and coaches are always available to help and to give a few lessons to beginners if necessary.

Gora Moroznaya, located 7 km from the nearby town of Yelizovo, is another ski centre with five pistes and three lifts. Interestingly, the Russian national ski team has their training camp here. The pistes boast a spectacular view of two volcanoes, Avachinsky and Koryaksky, and the Blue Lakes, known for their crystal clear water, are just a stone's throw away: in wintertime, they are covered with an unusual, almost ultramarine ice.

Virgin downhill slopes offer even more impressive scenery and give you an even greater thrill. Freeriders can map out individual routes over the virgin soil of these fire-breathing giants. They climb the volcanoes on foot, in snowshoes, on special skis or snowboards that go to the volcanoes through the water. The downhill slopes run in many directions: towards the mountain lakes, the Pacific Ocean or hot springs. You can do it all in one spot and in one day!

It's just breathtaking and you will simply scream with excitement there. Only in Kamchatka can a miracle like that come true!
Volcanoes, such as Koryaksky, Avachinsky, Kozelsky, and Viluchinksky, as well as some other mountains are particularly well suited for freeride skiing and snowboarding. It is important to keep in mind that special alpine training and equipment are required to climb these mountains. Don't forget to bring cold-weather clothing: it is almost always very windy and cold at heights of 2,000 to 3,000 m. Extreme sports enthusiasts need to register with the rescue service, and it is highly advisable for those intending to conquer volcanoes to utilise the services of experienced guides and to travel in groups of several people.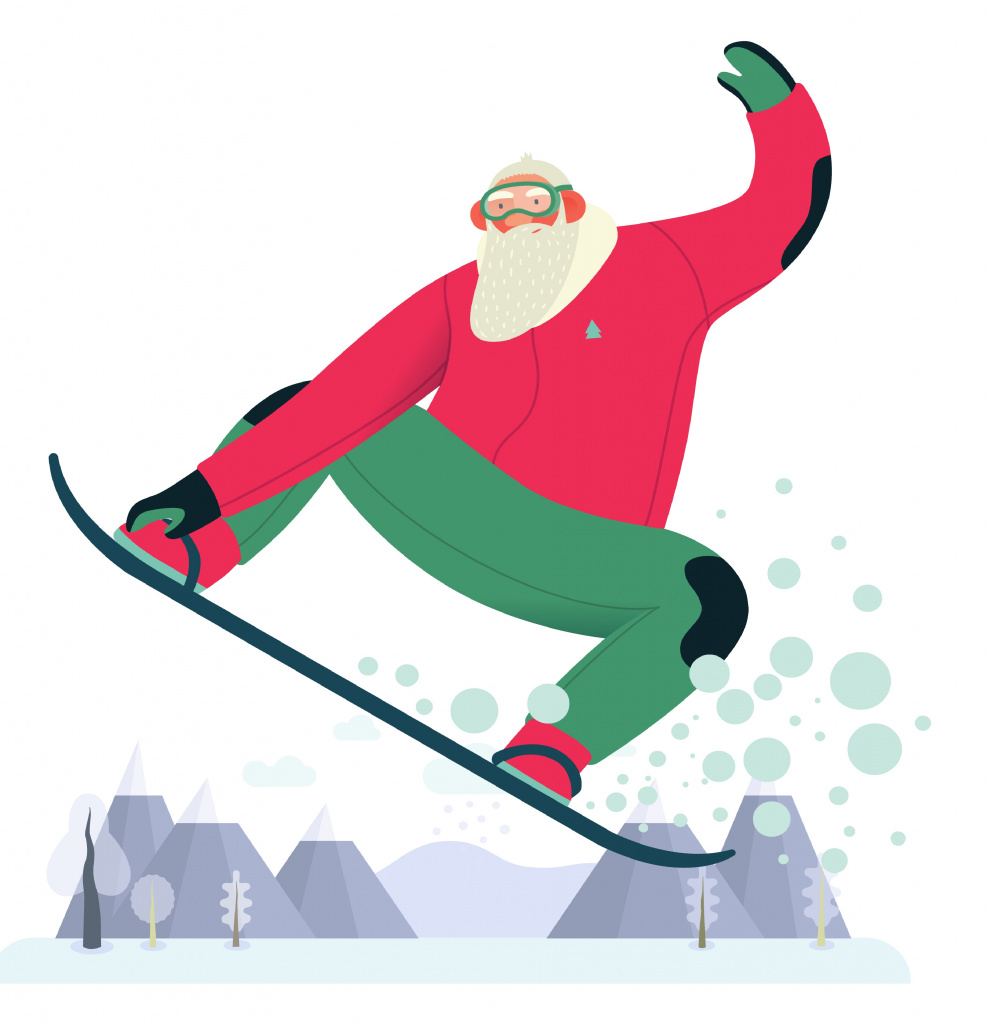 Skiing tours to Kamchatka are particularly popular during the New Year's break and holidays. Here Russia's main public holiday turns into a real snowy fairy tale: Before the clock strikes midnight, you will have had enough time to do a mind-boggling descent from a volcano, warm up in a hot spring and enjoy the wintry Pacific Ocean. Most importantly, remember that in Russia, the New Year begins here, in Kamchatka!
Kamchatka's ski resorts
10 Shevchenko St., Petropavlovsk-Kamchatsky
- Highest point: 418 m
- Elevation: 300 m
- Number of ski runs: 3
- Longest ski run: 1,400 m
- Lifts: 3
60, Vitaliya Kruchiny St., Yelizovo
- Highest point: 523 m
- Elevation: 500 m
- Number of ski runs: 5
- Longest ski run: 3,500 m
- Lifts: 3
32a/1, Dalnyaya St., Petropavlovsk-Kamchatski
- Highest point: 280 m
- Elevation: 200 m
- Number of ski runs: 3
- Longest ski run: 800 m
- Lifts: 3
1 1, Novaya St., Zaozerny Village
- Highest point: 200 m
- Elevation: 100 m
- Number of ski runs: 2
- Longest ski run: 600 m
- Lifts: 2